Restaurant Space Build-to-Suit
This premier restaurant space is suitable for casual dining and high-end bar establishments offering an abundance of build-to-suit space for open seating and lobby areas. Benefit from the property's exclusive location on University Avenue in the heart of lively midtown. Situated almost right across from Ben Hill Griffin Stadium and the O'Connell Center, this space is perfect for wining and dining sports fans.
Second Floor Space – $30 per Sq. Ft.
Features
2 Accessible Elevators
Liberal Tenant Improvement Allowance
Open 24 Hours
Branding/Franchise Opportunity
Backup Generator
Current Restaurants in Service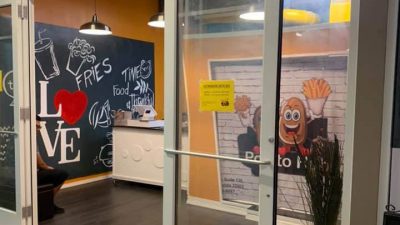 Potato Hub is the first of its kind in Gainesville. Offering a delicious variety of potato comfort foods from sour cheese flavored to pizza flavored fries with spicy mayo, you won't want to miss this. Open until 3 a.m. every Friday and Saturday. https://www.facebook.com/potatohub.us/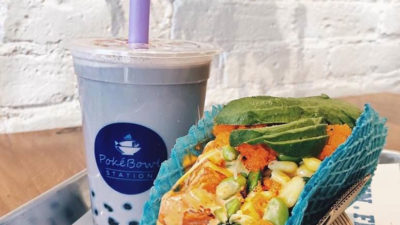 PokéBowl Station was founded by three friends who share a passion for delicious foods while living in New York City. They got tired of all the places pushing the latest food fads while using tasteless ingredients. PokéBowl Station was founded to combat that trend and provide delicious food for foodies of all kinds. Now located in suite 110 in Roberts' Stadium Club, PokéBowl offers delicious food from a Land & Sea bowl to a customizable Egg Waffle. Stop by today!